The Evangelist Marketing Infographic on How to Create Customer Evangelists
This is the official infographic for Evangelist Marketing. It visually lays out my system to creating customer evangelists, which is described in detail in the book.
Buy the book on Amazon.com here. 
To use this infographic on your Web site:
Click on the graphic.

A window will pop up with HTML code. 

Copy it and paste it into your Web page. 
The image below is 605 pixels wide, and will copy and paste in exactly the same dimension as it appears here.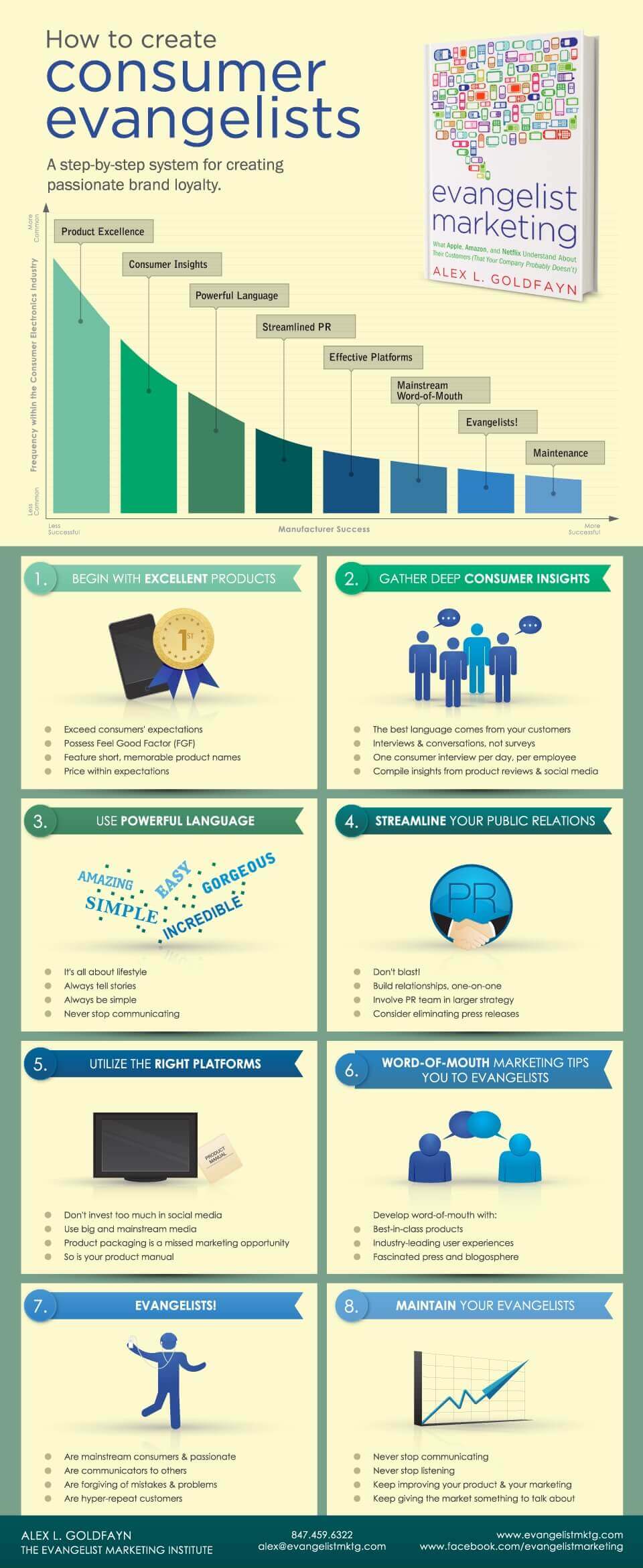 Copy and paste the below text to add the infographic to your site
<a href="https://goldfayn.com/evangelist-marketing-infographic/" target="_blank"><img title="Evangelist Marketing Infographic" src="https://goldfayn.com/wp-content/uploads/2011/12/Infographic-EM.jpg" alt="" width="605" height="1476" /></a>\