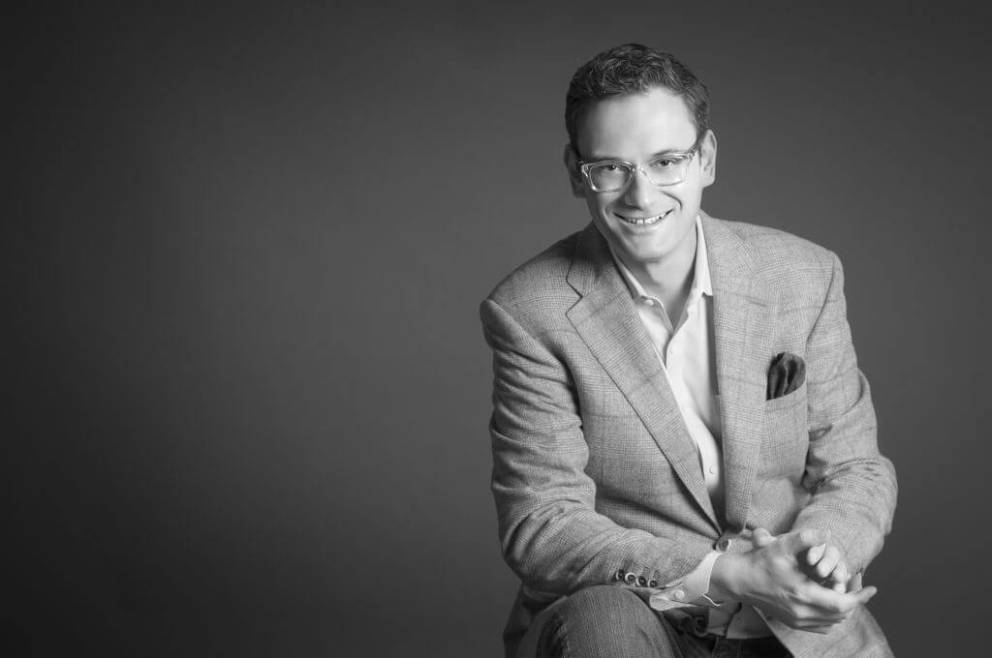 Alex Goldfayn is the CEO of The Revenue Growth Consultancy, which helps clients grow their sales by 15 to 30% annually. Among solo consulting firms, it is among the largest and most successful practices. 
He is a three-time Wall Street Journal bestselling author. His three most recent books are all WSJ bestsellers: Pick Up The Phone & Sell (published by Wiley in September, 2021); 5-Minute Selling (Wiley, August 2020) and Selling Boldly (Wiley 2018).  His 2015 book, The Revenue Growth Habit was honored as the sales book of the year by 800-CEO-Read, and Evangelist Marketing was published in 2012 by BenBella Books.
Alex's speaking work is represented by The Washington Speaker's Bureau, and he is one of the highest-rated and most sought-after sales speakers in the world. He motivates sales teams, managers, executives and owners to take simple action which will grow their sales. Alex teaches sales teams simple but powerful mindset shifts (from fear to confidence; from selling to helping) and behaviors (proactively calling customers and prospects when nothing is wrong) which lead to predictable and dramatic revenue growth.
He works with select manufacturers and distributors which are leaders in their industries and desire fast and predictable growth. Alex specializes in industries like plumbing, HVAC, lumber, chemicals, steel, cartons, and other sexy categories. His clients operate in mature industries, and are almost always multi-generational family businesses. Most firms have been flat for several years when they come to Alex. They all grow quickly — averaging 15% to 30% annual sales growth. Some add 50% new sales. Many salespeople routinely double and triple their personal sales by applying Alex's approaches.
Alex has implemented highly successful revenue growth projects with:
Top American manufacturers like:
Milwaukee Valve

Idaho Forest Group

Steel Warehouse

SSW Advanced Technologies – top worldwide manufacturer of refrigerator and oven racks
Dwyer Instruments

Artistic Carton 

NCP Coatings
Techo-Bloc
Leading U.S. Wholesale distributors including:
Dakota Supply Company

Coburn Supply

First Supply
Brainerd Chemical
Mid-City Supply
East Coast Lumber
Top Business-To-Business Organizations: 
IMEG – a top 5 U.S. construction engineering firm
Air Force One – a leading commercial HVAC contractor
Halderman Real Estate – a top Midwest farm management and real estate firm
TrainingPros – a leading American learning and development outsourcing firm
MD7 – an international mobile technology service company
Alex lives in the Chicago area with his wife, Lisa, and 12-year-old twins, and it's immediately obvious to everyone that Lisa — who raises the kids and feeds Alex — works much harder than he does!