Alex Goldfayn grows sales through corporate consulting with sales teams, speeches and workshops.
Join 20,000
Sales People and Executives
Get Alex's Weekly Newsletter
TRUSTED BY
COMPANIES LIKE












GROW YOUR REVENUE BY 15-30%
IN YOUR FIRST YEAR OF WORKING WITH ALEX
Learn more about Alex Goldfayn.
Get Your 5-Minute Selling
Planners & Trackers Here!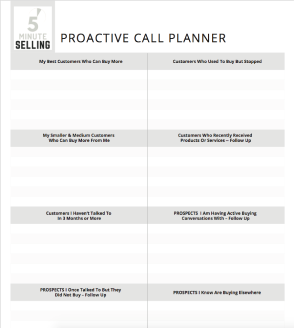 Download Free Sales Growth Resources
100 Revenue Growth Questions
Download 100 Revenue Growth Questions
Download Your Free 5-Minute Selling Mindset Manifesto!
See What Others Have To Say
"It's great that Alex helps you to stay positive in this climate. We have been open for business this entire time and actually coming off our largest month, for at least one manufacturer (our largest manufacturer), since August 2018. Alex does an excellent job conveying his thoughts into meaningful action proposals. Nothing happens until someone does something!"
Stacey H.
Director Of Business Development
View All
LET'S GET YOU THE SALES RESULTS YOU DESERVE
Contact Alex Goldfayn today.