Download Your Free 5-Minute Selling
Mindset Manifesto!
Here is the full text of my wildly popular Mindset Manifesto.
You can read it before your next sales phone call or meeting. 
It's a single page of self-talk designed to get you in to the right mindset: 
To remind you how good you are. 
To remind you how much your customers need you. 
To remind you about the incredible value you bring them. 
Download this and read it to yourself before your sales calls. 
I think you'll like the results.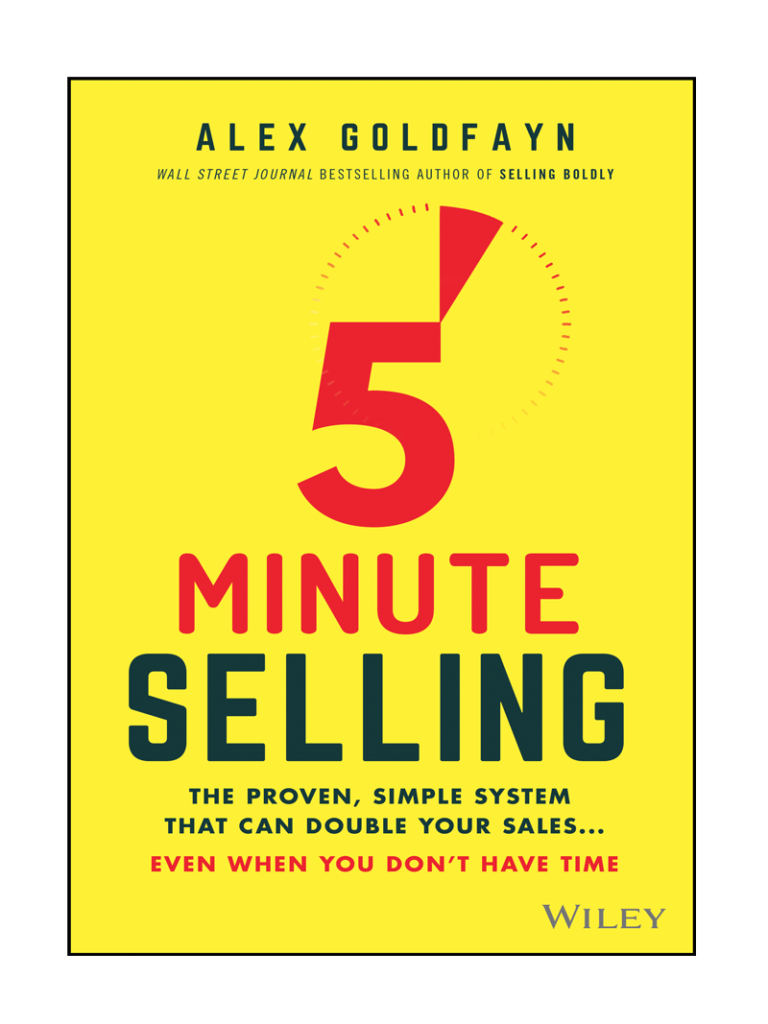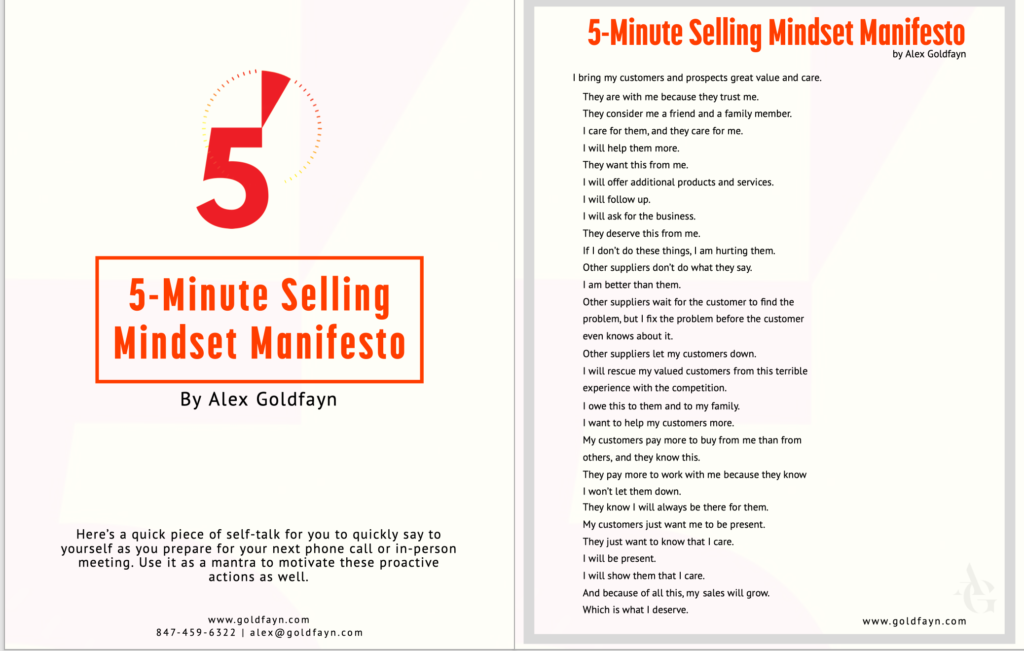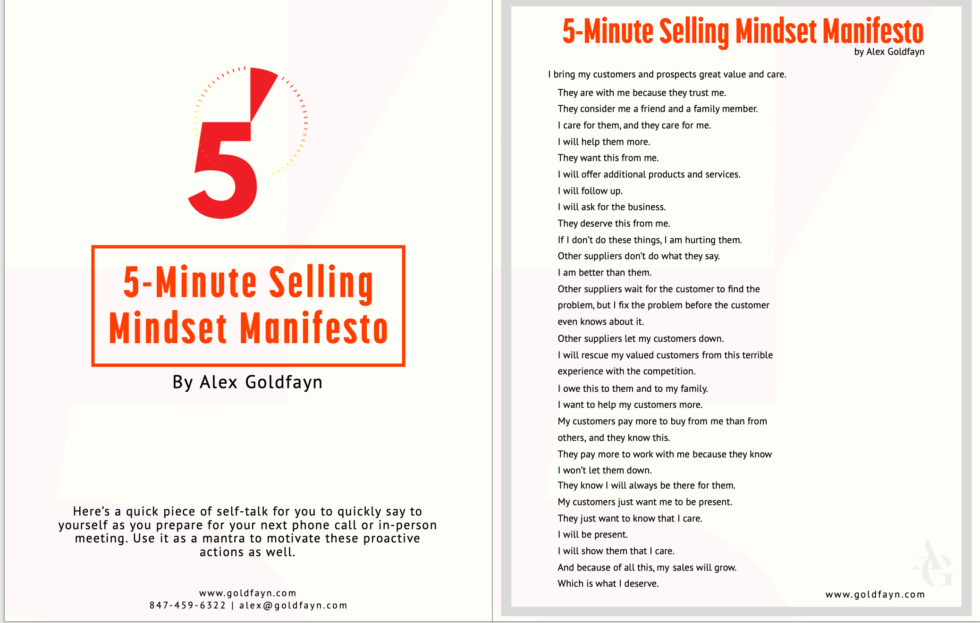 ARE YOU READY TO START SEEING RESULTS?