Welcome

to the Selling Boldly Revenue Growth Program!
I'm excited to offer this powerful, fast-acting, high-impact 90-day experience for owners, leaders, and customer-facing staff of smaller firms that want to create fast, predictable revenue growth.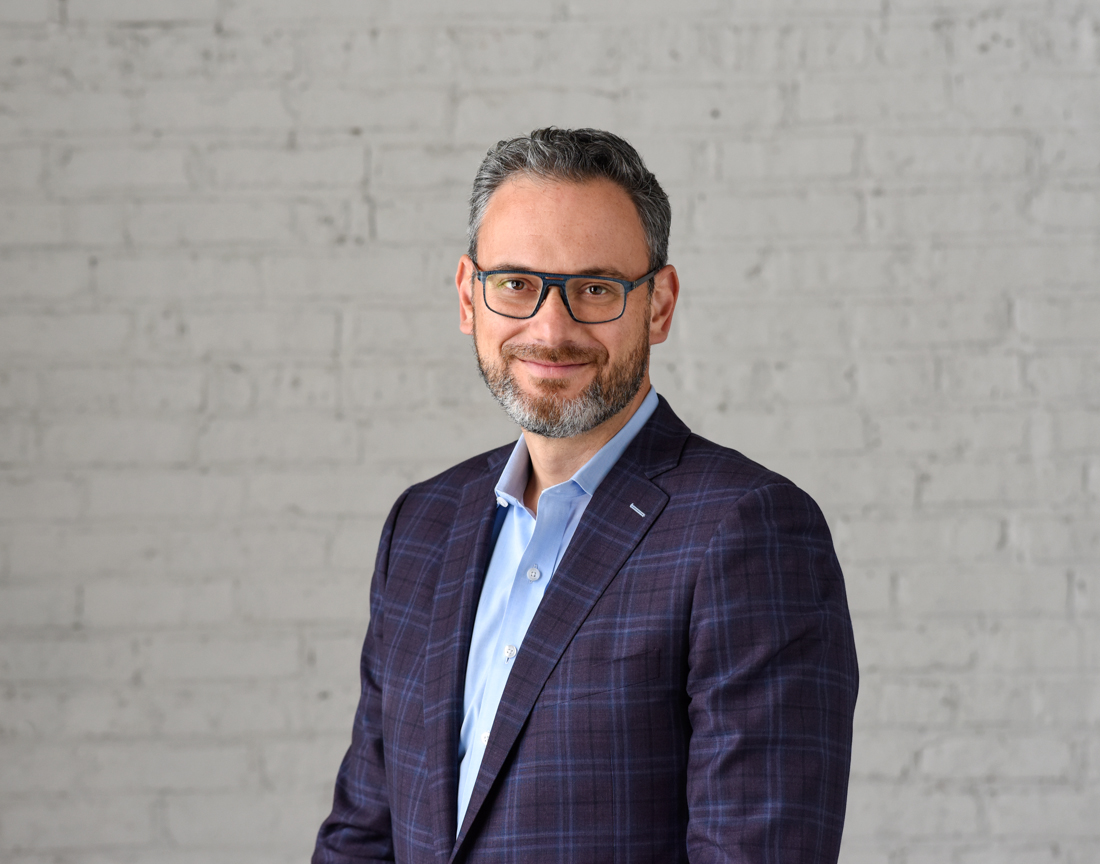 Who It's For:
I built this program for smaller firms, under $15M in annual revenue. I've never had an offering for you before, as I tend to do large, year-long six-figure projects with companies that are over $100M in revenue. There has never been a lower cost for an organization to work with me. 
What Will Happen At Your Organization If You Participate:
You will have a process and system for predictably selling more.
You will have a place to log and track all proactive communications.
You will have scorecards and data to see which salespeople did the work, and which ones did not.
Your customer facing staff will become more positive, energized, enthusiastic, optimistic and bold!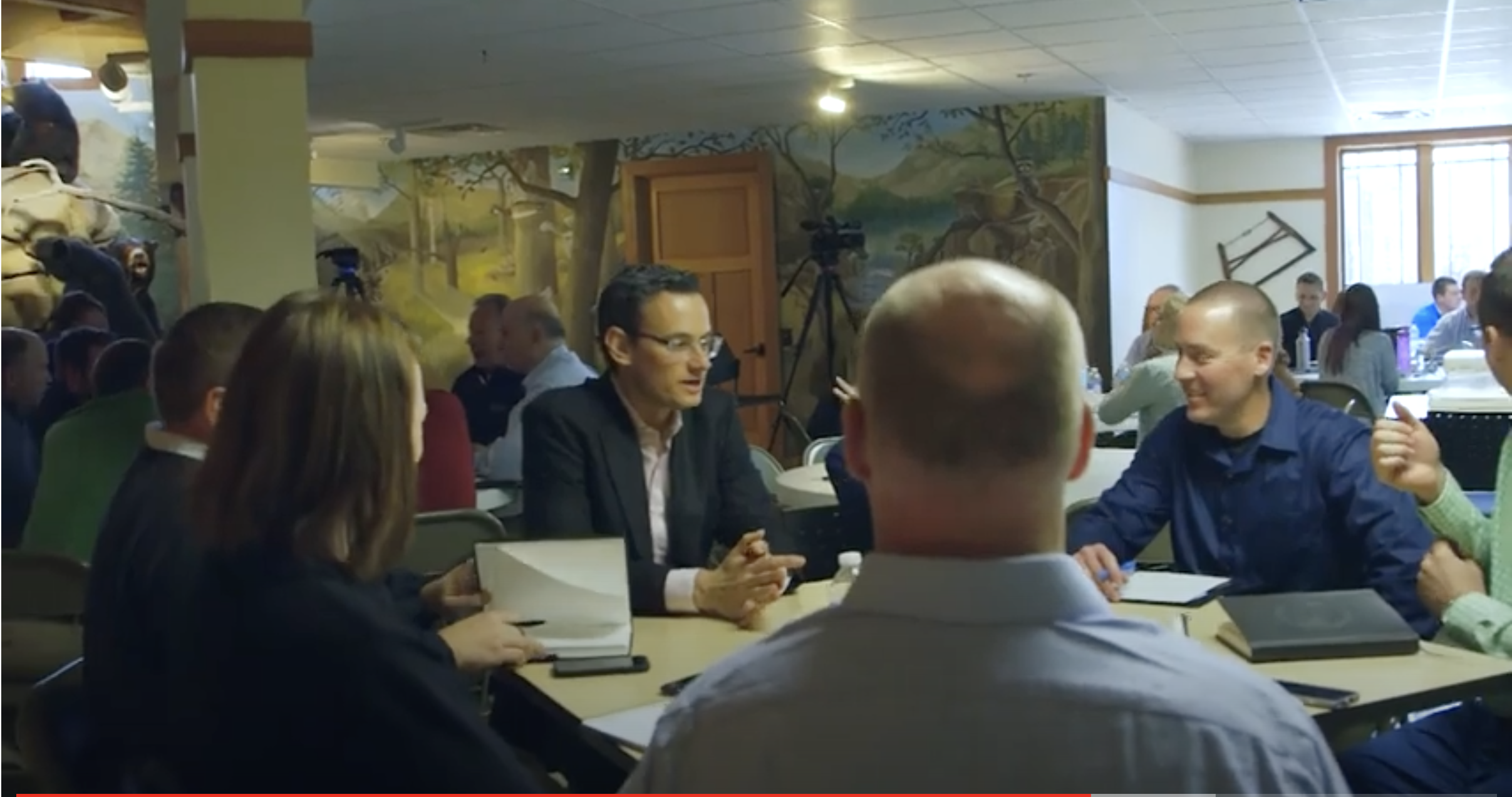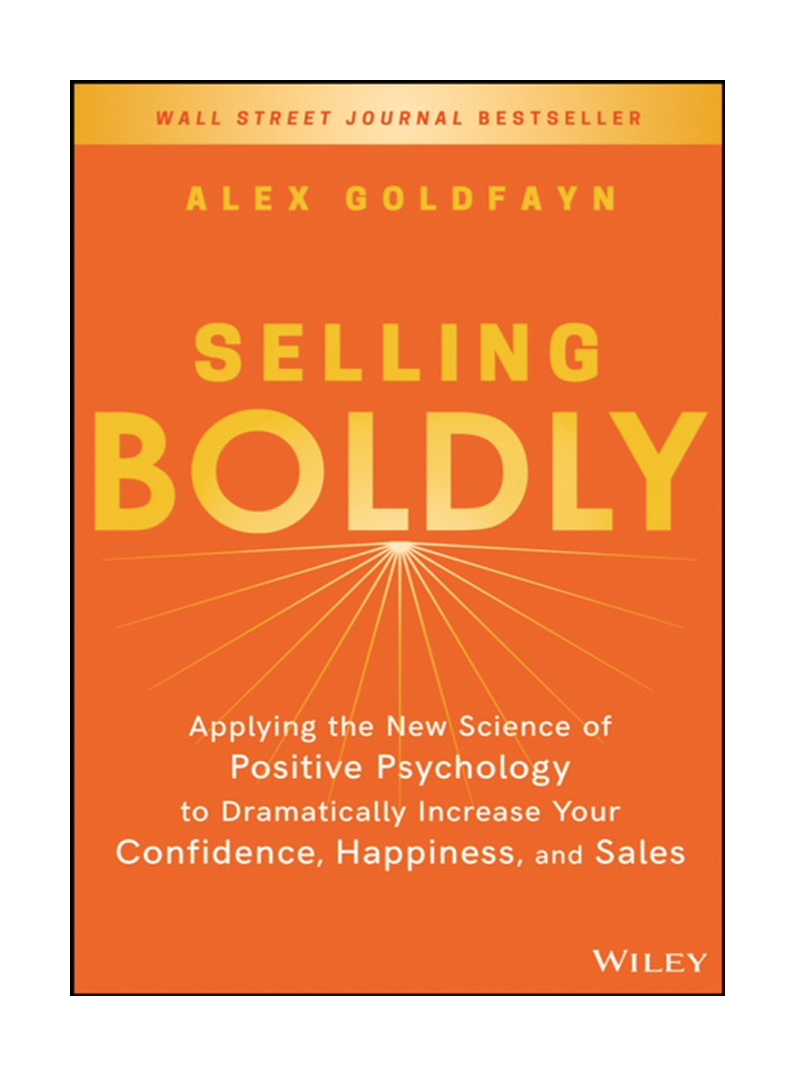 What Will Happen To Your Sales:
You should see significant additional opportunities, sales progressing towards a close, and new sales closed soon after the remove workshop in Week 6.
You will systematize additional products and services being added for current customers.
You will close a higher percentage of your outstanding quotes and proposals, as you will follow up on them more
You will have more sales opportunities opened because this work focuses on constantly communicating with customers about what else you can help them with.
You will have more eggs in more baskets. That is, more customers, and more prospects.
You will receive clear instructions on how to implement this process at your company. At this point, it will require your effort and focus to implement, which is how these benefits will (1) occur and (2) become a permanent part of your culture. 
The Calendar: We begin March 6, 2023
This is a 90 day program arranged in two halves:
For the first six weeks, we build your program and systems, collect powerful customer testimonials to impact your teams' mindset, and then launch and teach the work.
In the next six weeks, we will help your customer-facing team do revenue growth work that will quickly create new opportunities, expand your business with current customers, and grow your sales.
First we build your Selling Boldly Program:
Week 1: March 6, 8 or 9 (to be set individually)
You and I (Alex Goldfayn) will have a one-on-one phone call to discuss your organization, and your objectives for this program.
Week 2: March 13
In a group Zoom call, I will review the process and program with you, the owners, and your head of sales, or sales manager(s) if you have them.
Week 3: March 23
In a group Zoom call with your I.T. person and/or Excel expert, we will review the action tracking mechanisms, score cards, and recognition tools so that they can be developed for you. Note: you will build out the tools either (1) within your existing CRM if it can be slightly modified, or (2) if you do not have a CRM, you can use a simple web forms system that can be easily created.
Then we get powerful testimonials from your happy customers:
Week 4: March 27-31
My customer interviewer will interview two of your very happy customers for mindset change and improvement. We will record these calls with their permission, and you will receive the recordings. You will receive more than 50 individual testimonials, transcribed and written. This feedback becomes the foundation on which we can create the mindsets required for your people to make their proactive communications.
Week 5: April 4
In a group Zoom call, we will debrief your customer interviews as a group, and discuss learnings, reactions and takeaways.
Then we teach your team and launch your revenue growth!
Week 6: April 10, 12, 14, 2023
Launch Workshop Week! We will roll out and teach your program to your customer-facing people. This will take place on Monday, Wednesday, and Friday morning for 90 minutes on each day. All customer-facing people can be included here: Outside salespeople, inside salespeople, customer service, and account managers, client experts. If they face customers, they can participate.
Now comes the doing — we will stay with your people for six weeks to help them implement the proactive communications for growing your sales:
Week 7: Leadership Call I: April 17
In a group Zoom call, I will meet with owners and sales leaders to discuss the the implementation process and your internal rhythm of communications with your customer-facing teams.
In Weeks 7-8, you run the program implementing your feedback loop for revenue growth as discussed, and planned and presented.
Week 8: Follow-Up Web Meeting I: April 27
We will hold a 60 minute session with all customer-facing people discussing their proactive actions and their successes.We will look at business they have opened, progressed and closed.
Week 10: Leadership Call II: May 9
In a group Zoom call, I will meet with owners and sales leaders to discuss the the implementation process and your internal rhythm of communications with your customer-facing teams.
Week 11: One-on-one calls for Owners with Alex: May 15-19
We will connect to speak about the progress at your firm, your managers' performance, the impact of the work. We will also use this time to identify opportunities and pathways to additional sales growth in the weeks and months ahead.
Week 12: Follow-Up Web Meeting II: May 24
One month after the first web meeting for your whole team, we will hold a second 60 minute session with all customer-facing people discussing their proactive actions and their successes.We will look at business they have opened, progressed and closed.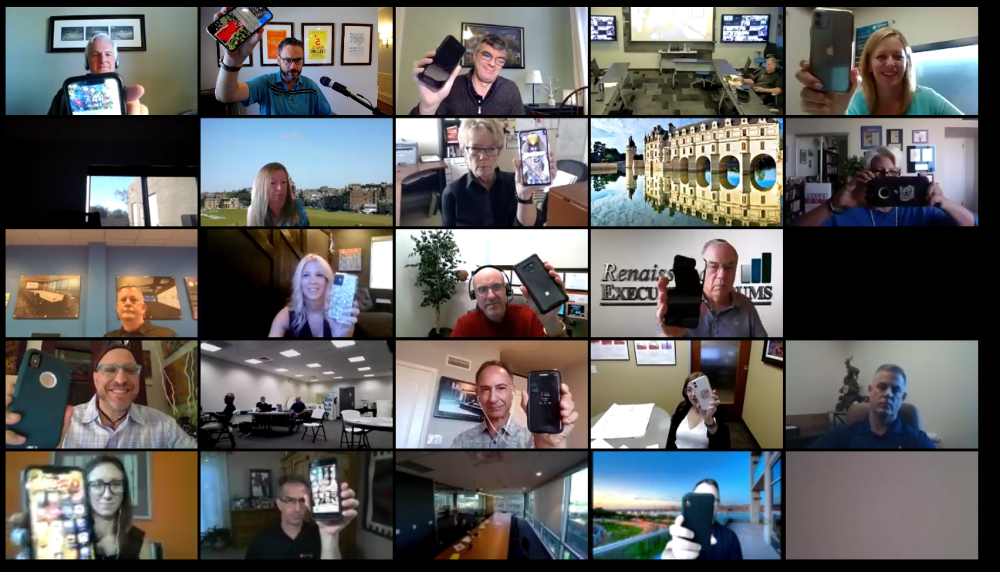 Program Totals:
Owners will have two one-on-one calls with Alex.
Owners and sales leaders will have three additional leadership group calls with Alex.
Owners, salespeople and your I.T. person will have a Zoom call with Alex for detailed guidance on creating your tracking, score carding, and recognition systems.
During Launch Workshop Week: We will have 3 90-minute training sessions for your customer-facing people with me.
We will also hold two follow-up web meetings for your customer-facing people.
You will receive recordings and transcriptions of two testimonial calls with happy customers.
You will receive assistance from Alex with your scorecards and recognition communications.
Optional Enhancements: 
At your option, for a small additional investment, you may enhance your program in three different ways: 
An In-Person Workshop may be added, at your location. I will come to you to teach your people in person. You will still be welcome to participate in the standard remote workshop the week of April 10. To maintain our calendar integrity and run the program properly, these workshops must scheduled on a mutually convenient day the week of April 3, 10, or 17 only. As you might imagine, only a very limited number of these are available due to my client and speaking work. 
Increase to 10 Customer Interviews from the 2 that are included. You may bump your customer interview total to 10. This will get you hundreds of individual testimonials, and a written Testimonial Book of more than 150 pages. 
Add an additional 90-day module to Cement The Habit at your organization. What happens after 90 days? Are we done? The program ends, but you may add the next 90 days for additional support, and to make this Revenue Growth Habit permanent at your organization. 
Sign Up Now
Register your organization to participate in the 2023 Selling Boldly Revenue Growth Program to pay in three equal monthly payments. You will also have the option to pay in a single, discounted payment. 
Feedback from Participants: 
"I've noticed since we've used this program, that we are definitely reaching out to people more often and that's generating more money for us. Without the planner, you only have intentions to talk to more people, more often, but with the planner, it makes you do it, it makes you do the work."
"It was exciting for me to see how easy Alex made the process for our folks. We are an engineering company; engineers don't like to sell, they're actually scared to sell, but the process we went through, the scripts that were provided, the ease of the information, the majority of our staff picked up on and ran with it. I was really pleased to see the results of this program. The results have exceeded my expectations."
"We've developed a new attitude within the company and certainly with our customer facing people; they're much bolder, and they're much more confident in what value they bring to the customer. That has been the #1 benefit so far, the confidence level, the boldness, the action items that we've been able to experience as a result of working with Evangelist Marketing."
"The associates have embraced the work and I can tell that the sales volume has increased as a result of doing this. Certainly, the boldness of our associates and their confidence in the system has increased, in my mind this program has really paid off."
"This was a GREAT use of my time because I left with a few, easy, actionable items to put into use immediately. I literally left the webinar and made 3 phone calls. Alex is an extremely compelling presenter. He gets and maintains attention. He also does a great job breaking things down to make them SIMPLE and even better, IMPACTFUL."
What Size Companies, By Revenue, Is This Process For?
This program is designed for companies under $15M in annual sales only. If you do more than $15M annually, call me and we will figure out if this program is for you.
Who Will Lead This Program?
The 2023 Selling Boldly Revenue Growth Program will be run by Alex Goldfayn personally.
What is the schedule? When will the program run?
The program begins on March 6, which is the week I will have one-on-one calls with owners. 
We will do our workshop week on Apriul 10-12-14 for 90 minutes each morning. 
Our final activity the second follow-up web meeting with your entire team on May 24. 
What if I can't make the live sessions? Am I out of luck?
Everything will be recorded and available for unlimited viewing during the time that the program runs. 
Who Should Attend the One-On-One Calls with Alex?
These are for the owners. We need you, the owner, leading this effort for it to be successful, and these conversations ensure that I understand your business, and, more importantly, your goals for it.
Who Should Attend the Training Sessions?
Your sales and customer service people. This should include any managers they report to.
How much is it?
There are two early registration payment options: 
A monthly payment option is $5,833 paid now, in 30 days, and in 60 days, for a total of $17,499. 
And a single payment option of a discounted $15,000. 
These prices will rise to $19,500 and $16,500, respectively, on January 1. 
Is there a limit for person count?
I will say no, for now, as the sessions are being done remotely, over Zoom. If there is an enormous response and we start coming up against Zoom's maximum participation count, I will reserve the right to adjust this.
Is There Any Travel Required?
No. All the interactions are remote.
What is your refund policy?
There is a performanc / delivery guarantee: If I (Alex) do not deliver, host, or provide the services details above, then I will gladly refund the affected portion of your invested. Besides this, there are no refunds or cancelations. 
Can we get an in-person workshop as a part of this program/
Yes, by popular request, for a small additional investment, I will be able to add a very limited number of in-person workshops with your team. These run one full day, and must be done the week of April 3, 10, or 17 on mututally convenient date at or near your location.
Can I get more than the two included customer testimonials?
Indeed, you may upgrade to 10 customer interviews for a small additional investment. 
Is there a way to continue with you beyond 90 Days?
This has also already been requested by participants, and the answer yes, I will create Habit Cementing modules for your staff, which will likely run an additional 90 days each. More details to come, as the program runs, and you and I can assess what would be most beneficial going forward. 
Register Your Organization Now!
Pay in three equal monthly installments, or a single reduced payment. 
$5,833 per month for three months.
Charged monthly to your credit card, this is $17,500 per organization, for as many people as you would like to include. The first payment will be when you register. The second payment will be auto-charged 30 days later, and the third one will be made 30 days after that.
$15,000 if you'd like to pay in full instead of monthly.
Save nearly 15% if you would like to pay upon registration!
If you select this option, you may wire or ACH your payment. Please contact me directly to make arrangement.