I've always considered this Memorial Day weekend a time of new beginnings and great promise.
In the Chicago area, where I live, it signals the coming of good weather and for my family, the start of the most enjoyable months of the year.
Around here, Memorial Day is also the weekend summer gardens get planted. I keep a large vegetable garden and pumpkin patches for the kids, and for me, it's the most promising and optimistic time of year. These baby plants will grow big and bring joy and delicious food for my family and friends.
Of course, we are able to garden and revel in the good feelings of the coming summer because so many American military service members sacrificed their time and their health, and for many, their lives.
We owe them our freedom.
We owe them our ability to pursue our dreams, our hobbies, and the activities that bring us happiness.
We owe them.
And this Memorial Day, let us also remember the doctors, nurses, and administrative staff sacrificing in our hospitals. Let us remember the grocery store employees who risk their lives so that we can feed our families. I bet these folks never thought they'd be on the front lines of anything, but that's exactly where they've been these last difficult few months. Helping us while risking their own health and wellbeing.
They serve us.
We owe them also.
Enjoy this special time with your family, and tomorrow, let's take a deep breath, focus our energies, and go do our work — whatever that may mean for you.
Let's go help our customers so that we can help our families.
Let's go persevere when we are down or dejected, or rejected.
Let us rise for the good people who have sacrificed for us — and who do so daily now.
They deserve this from us.
We owe them this.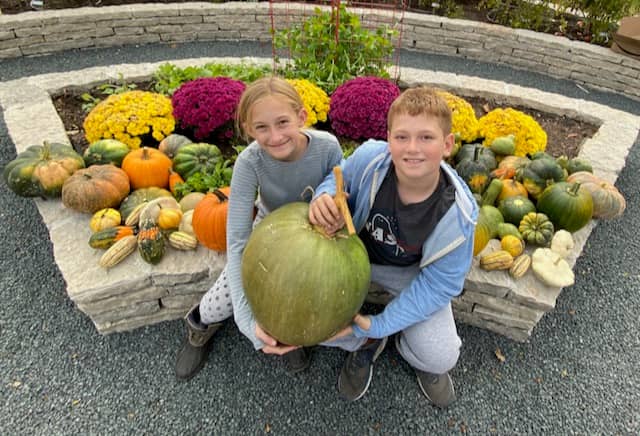 Last fall's pumpkin bounty from our garden — a new round of seedlings are going into the ground this weekend!